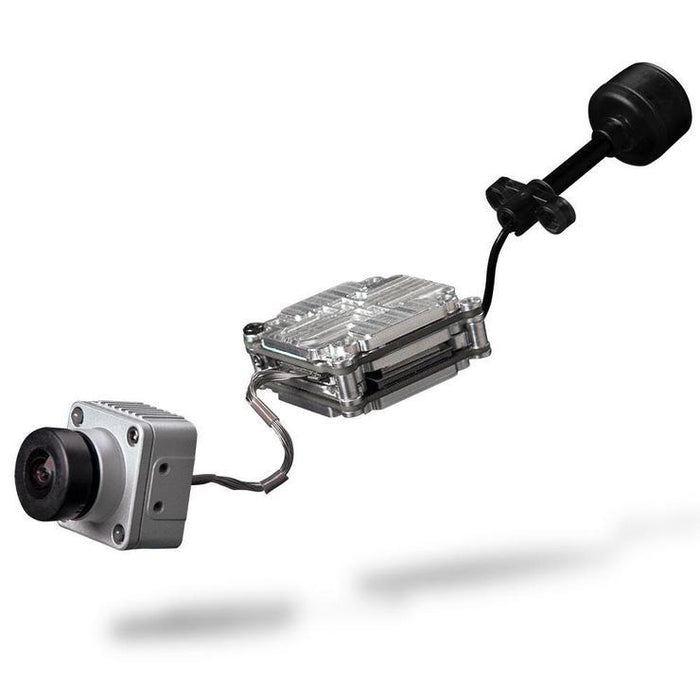 Caddx DJI Vista Kit - Silver
Sold out
Original price
$0.00
-
Original price
$0.00
Availability:
Out of stock
This is the NEW Vista kits with the longer camera cable.
The vista system is every bit as good as the original DJI Air Unit, but lighter, smaller, and 6s ready. The 20x20 mounting holes is deal for using m2 hardware to mount, or use zip ties. The only drawback is there's no onboard DVR.
The ideal choice for those who need the lightest and smallest form factor with Digital FPV and don't need that onboard DVR.
Vista & Air Unit Firmware upgraded!

👇
1. Added ability to view HDMI live broadcast by connecting the goggles to the DJI Smart Controller (v01.00.07.00 or above). By connecting the goggles to the DJI Smart Controller using USB-C cable, users can see the camera view of the air unit on the screen of the Smart Controller, and then can transmit the live view from the Smart Controller to other display devices through an HDMI cable.
2. Added new custom on-screen display information: home point direction, home point distance, altitude, and GPS speed.
3. Added on-screen flashing prompt on the goggles when the signal of the air unit or the remote controller is weak.
3. Added menu setting to choose to enable recording after unlocking the flight controller. · Added menu setting to choose to enable the low battery warning alarm of the goggles.
4. Added support for Caddx Nebula camera model. · Optimized display and operation in the AV IN interface.
5. Added menu setting to adjust screen size and position and added on-screen display for the battery level of the goggles.
6. Fixed issue: screen blurred or froze when unlocking Air Unit (Lite).
7. Fixed issue: operation was delayed when using the remote controller on a simulator.
8. Fixed rare issue: the PID tuning did not take effect after changing the setting.
Caddx has worked with DJI to release a new generation of digital HD FPV transmitters. The Vista was fully authorized by DJI and compatible with their HD FPV System. Even better, the Caddx Vista was engineered to be lighter and smaller than the DJI Air Unit Module and also comes with mounting holes for easier installation onto your quad!
Upgrade your Caddx Vista HD system with a smaller and lighter antenna!
Specifications
Dimensions

Module: 30.45 x 29 x 13mm

Camera: 27.4 x 21.1 x 20.1mm

Weight: 29g (inc. camera); Module: 19g
Antenna Connector: u.FL

Operating Frequency: 5.725-5.85GHz

Transmitter Power (EIRP)

I/O Interface: USB-C, IPEX, 3-in-1 Port

Min. Latency: Low Latency Mode (720p 120fps): 21-28ms

High-Quality Mode (720p 60fps): 30-40ms

Max Transmission Distance: FCC/SRRC: 4km; CE: 0.7km

Input Power: 7.4-26.4v
DJI Camera
Sensor: 1/3.2" CMOS

Effective Pixel: 4M

Lens: 2.1mm f/2.1

Shutter: Rolling Shutter

ISO: 100-25600

FOV: 150(D);122(H);93(V)