FETtec 4in1 ESC 35A V1.1
Brand: FETtech
Product Code: FTCH-4IN1-35A
Availability:Out of stock
Have a question?
Fettec 35a ESC
Finally! A 20x20 option that was developed to go hand in hand with KISS. Just as ultra smooth, ultra fast, but with a higher constant amp rating. But there's a couple of things that make this ESC very special. One is Fettec's new OneWire protocol and Full sine wave control. OneWire allows for ONE cable to transmit motor and telemetry data for ALL 4 motors! Talk about making it easy! And the other is it's use of Full Sine Wave control. Where other ESC's signal looks more like "stairs" to go up and down (signal goes up in "steps") full sine wave looks like a linear curve (no steps).
Works for all Ummagawd frames, and a perfect match for the Fettec FC.
Be sure to get the spike absorber for 6s use.
Features:
Active current limiting @ 35A
Input voltage: 3S-6S
High quality 40V MOSFETs
STM32G071 @ 64MHz
128 kHz Motor PWM
Full sine wave control
Soldering holes for up to 5 additional capacitors
KISS FC Passthrough
Betaflight Passthrough (available in 4.1)
Automatic input signal detection:

Dshot 300-2400
PWM
OneShot42/125
OneWire BUS with up to 8kHz looptime (one cable for all Motorsignals and Telemetry)
New version 1.1

more space around battery pads
one blue LED for each ESC onboard
new protection circuit for the signal IOs
no more capacitors close to the mounting holes
Dimensions: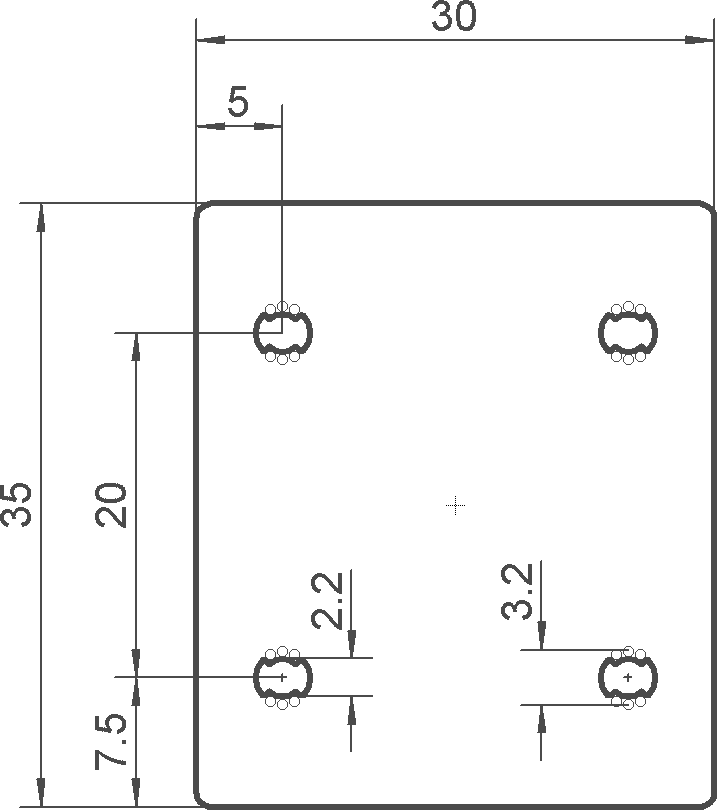 30mm wide x 35mm long
Mounting hole: 20mm x 20mm, M2 expandable to M3
Firmware:

New FETtec Firmware
FETtec Configurator for updated, configuration and telemetry. Standalone for MacOS, Windows 32 & 64 bit and Chrome Plugin
Scope of Delivery:
FETtec 4in1 ESC 3 - 6S 35A
Capacitor 470µF 50V, ESR < 1ohm
JST-SH 8 Pin Cable
Recommandation:
For 6S batteries we recommand to use a FETtec Spike Absorber
Related links to "FETtec 4in1 ESC 35A V1.1"
Available downloads:
People who bought this product, also bought