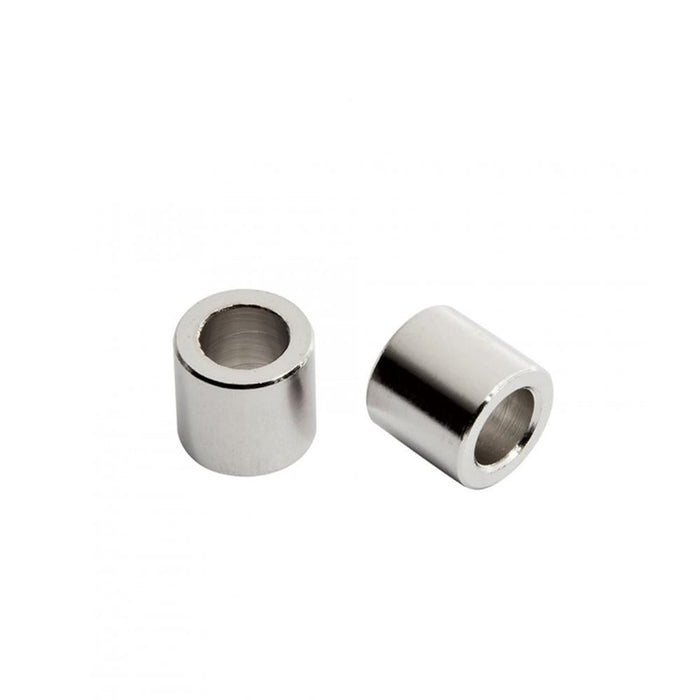 M3 x 5mm Unthreaded Spacer
Original price
$0.00
-
Original price
$0.00
Availability:
in stock, ready to be shipped
Lose the unthreaded spacer on your Remix V2? Want a spare just in case? Well you're in luck! We now sell the M3 x 5mm unthreaded spacer on it's own. You might not think this is such a big deal, until you try to find an M3 x 5mm unthreaded spacer. You can't! It's not a standard size, so we had to have them custom made.
Not to worry, we did the right thing and ordered extras for those of you who might need it for your Remix frame or for any other application.
See? It's the little things that make the difference. You're welcome!
Specifications:
For M3 Screws
OD = 0.187" (3/16") 6.35mm   (Standard tolerance: +/-.005", +/-.125mm)
ID = 0.122" 3.1mm   (Standard tolerance: +/-.003", +/-.075mm)
L = 0.197" 5mm   (Standard tolerance: +/-.005", +/-.125mm)
Wall Thickness = 0.018" .457mm
Weight = 0.291 lbs/M 0.133 kg/K